Pump Bearing Bush
At Flextron, we are among the leading industry organisations passionately engaged in manufacturing and distributing the quality-assured collection of metal & rubber spare parts for Submersible Motor Kits, Submersible Pumps, Industrial Pumps, Submersible Hardware, etc. These materials are manufactured from top quality input factors as specified by industry standards which are used in the Stage Casing, Suction Casing and Discharge Outlet, etc.
Our FSS rubber bearing bushes are crafted of an external metal shell combined with synthetic Nitrile rubber, Neoprene, FKM/Viton, EPDM and other elastomers based on applications..
FSS water-lubricated bearings are primarily utilised for vertical submersible pumps and engines. Our high-quality rubber bearings do not harm the shaft sleeve and give a steady rotation of the shaft for a prolonged period of time.
Flutes are created to cause minimum wear and create a lubricating layer free of friction between both the shaft and the bearing surface. Dust, combative sand or grist is filtered out of the contrasting grooves.
In addition, the bushing provided is an individual flat bearing which offers a bearing surface for rotary applications. Our provided bushing is constructed of bronze metal to have an additional hardness and capacity to bear during heavy mechanical tension. The outer metal casing can also be provided in Carbon Steel, Stainless Steel or Alloy steel as per requirements with bonded rubber. The provided bushing is offered at a very inexpensive and economical retail sale price.
---
Pump Bearing Bush Applications
Lineshaft bushings for vertical turbine pumps.
In pumps, support bushings and wear rings.
Stuff box bushings in vertical turbine pumps.
Impeller aid bushings for pumps.
---
Why Choose Flextron?
We are committed to the creation of high-quality components and parts
Evaluation of Inner Diameter in relation to Outer Diameter with Go-no Gauge. Optimum Concentricity inside microns to minimise uneven wear, friction and noise. Internal processing and grinding as per requirement
Minimal tolerance for swelling when submerged under water or chemical applications
We conduct regular inspections on the creation of our products, and carefully examine and authorize each order prior to shipping.
---
Frequently Asked Questions
The bushing is a category in the general type of bearings. The bushing is a thin tube or sleeve that makes relative movement by sliding as referred to rolling. You may even call a bushing a sleeve bearing. The word sleeve bushing though will be unnecessary. The bushing is also a bearing, but the bearing is not always a bushing sort.
A bush is a single cylindrical type of bearing. A bearing is something which helps a rod to spin with decreased friction. A bush is a basic form of a bearing. There are several forms and shapes of bearings, a bush is only one kind of bearings.
A plain bearing, often identified as a bushing, is a structural element used to minimise tension between moving shafts and static support elements. Usually, the bushing depends on soft metal or plastic and the oil film to sustain the spinning shaft in the hardened shaft book.
Bushings (sometimes referred to as square bearings, plain bearings, or sleeve bearings) minimise friction among two sliding surfaces. Bushings are similar to thin tubes most widely found in spinning or sliding shaft machines to increase performance and reduce friction and noise.
---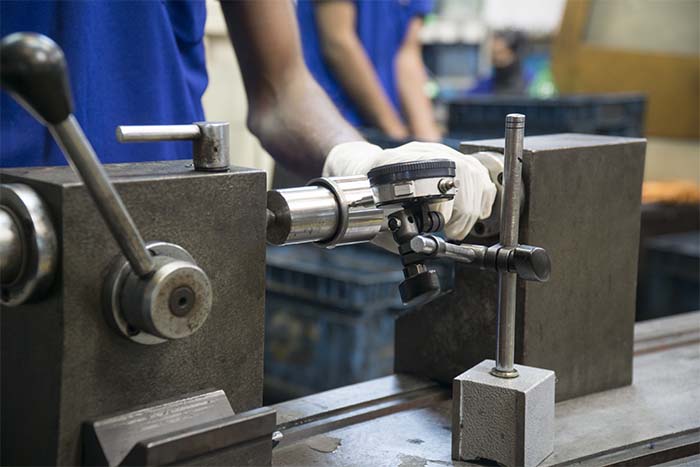 ---